1 tag
Asexuality
For me, is this: Date either, sex neither. :D I love it when stuff like this suddenly pops into my head.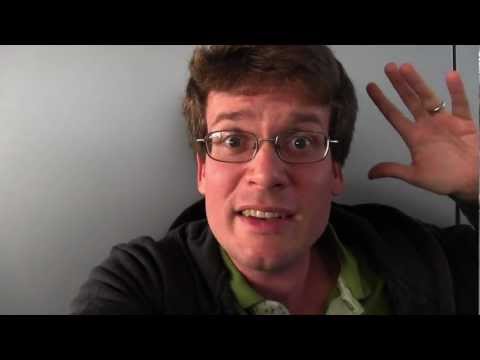 2 tags
College: Week 4, Pt. 1
Makin' bracelets. Listenin' to Crash Kings. Homework? What's that? Okay, serious business time. I'm so far behind on my Literature reading assignments, it's ridiculous. There are actually more, or rather more enjoyable, distractions here in the dorm room than in my entire house back home. I keep playing video games and/or weaving (more like knotting) these bracelets...
3 tags
College: Week 3, Pt. 2
I was finally able to run again today. And it felt great. Last week on, I think, Thursday, my roommate and I went to the Rec and ran around the indoor track. According to the sign on the wall, 8 1/2 laps equals one mile. I managed to pound out 6 laps (with many an interval of rest in between). I've never been able to do that before, but the consequence of not stretching before-hand, and...
3 tags
College: Week 3, Pt. 1
I am surrounded by idiots. I wish I was joking.
3 tags
5 tags
My (Non-existent) Baby
If I were to have a baby girl, or truly, a beautiful baby (who am I to judge upon a gender?), I would name it "Aurum Regina Sharryck". Aurum is latin for gold. Regina is latin for queen. Sharryck is a very old version (pre-imigrant) of my last name. (My real last name) I'm not usually so interested with latin, but my forensic chem teacher told us the reason that the Au on the...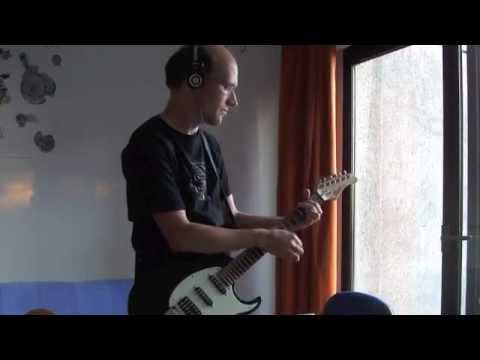 1 tag
College: Week 2, Pt. 1
  Funny story: I went to a party for the first time. Okay, that sounds pathetic so I'll elaborate. I went to a party where the main priority was to drink alcohol and hang with friends (I've been told by Holmes that I'm not allowed to call it a drinking party…because it's just a party…or something. "I'M HOMESCHOOLED" screams my forehead)....
Maturity In Progress: Write In Pen →
neena0: I was watching a show on T.V. yesterday about two matchmakers trying to bring love to a small town somewhere in the south. Cheesy, but it held my interest. One of the matchmakers was talking with a 30-something single woman who had trouble finding love. After some good advice, the woman announced… So I guess one might also say: "Be a pen." Make it a motto for life and...
College: Week 1, Pt. 2
Every time. Without fail.   I'm trying to eat a salad, just like I do almost every time I go to the cafeteria. There are always a ton of people there, so just for the sake of not looking like a total slob, I try to eat somewhat nicely.   This is bloody impossible. Not because it's a salad, but because there are tons of people around while I'm eating said salad. It's like,...
College: Week 1, Pt. 1
I have done this before, but it never looses it's hilarity. My new class starts at 9am. Now, I do learn better in the morning, but that doesn't mean I function properly in the morning, so as I wake up at 7, I have two hours to get ready. I take a shower and get ready for the day. Normally this takes at least an hour. My roommate was using our private bathroom (the only room like it in...
3 tags
Will Grayson, Will Grayson
I don't know if I can properly call myself a John Green fan (or a Nerdfighter….jk) for having taken so long to finish this book. I console myself with the fact that I have read all the other books (I think) in good time, so I'm not that far behind. I just finished Will Grayson, Will Grayson about 10 minutes ago and thought I would write on it while it's fresh. Like any...
3 tags
The Worst Feeling
   Has to be when you think (or even know) that a friend is in trouble or danger, and you can do nothing about it. I cannot describe how horrible this feeling is.    My friend is gay, and has a lot of support, but there's also quite a bit of negative feelings towards him (I'm worried someone will try to hurt him). On top of this, the friends that surround him (not my group of friends)...
4 tags
A Reliable Wife
  The latest read of my bookshelf. I finished it last night at around 1 in the morning for no particular reason other than I really wanted to write a review for it. I recieved this one of twenty books in a box from World Book Night. I was supposed to hand them out to random people, targeting the ones that don't read all that often, but there was a little problem with that. My friend (who...
3 tags
The Absolute True Diary of a Part Time Indian
Is the book I just finished reading today. It was great. Love the witty humor that was neither too old to be unrealistic for the main character, nor too young for adult readers like myself to enjoy. An amusing page-turner that is a quick read you wish there was more of. Cartoons and drawings only enhanced the humor and enjoyment of reading. There wasn't much scenery description until the...
3 tags
Cat calls
Interesting title? Just wait… Characters in this story: Myself, Friend #1, Friend #2, and my Sister. Let us begin. Friend #2 is walking towards my house. Friend #1, Myself, and my Sister are sitting in my room, the window is open. Conversation pans out as such: Friend #1: Should we make cat calls at him (Friend #2)? Haha! Myself: Nooooo, hur hur, let's not. Sister: Yeah!...
6 tags
COLLEGE HERE I COME!
Okay, so the title is misleading, since I'm already at college. But now it's no longer going to be a community college. It's time to bring out the big guns. Oh yeah. I think one of the most exciting moments in a persons life, and one of the happiest, is when you know that something is going to change. That something is going to be completely different. And I don't mean...
11 tags
Procrastination Routine:
1. Check yahoo mail. 2. Check other yahoo mail. 3. Check hawkmail (my school e-mail). 4. Read recent posts on Tumblr. 5. Surf through new submissions on Deviantart. 6. Youtube for 2 hours. 7. Check Tumblr again. 8. Play games on Brainbusters for 3 hours. 9. Check first e-mail again. 10. Go back to Youtube. Watch Fail compilation videos. 11. Watch danisnotonfire videos for 4 hours. 12....
5 tags
2 tags
Why forget?
   I find the saying "Forgive and forget" to be rather fascinating. Forgive, yes. How could you argue with that? If people don't forgive, grudges form, which turn into prejudices, which turn into wars (give or take a few steps there. Sometimes it just skips from grudge to war. Stupid humans.)    It's the "forget" part that astounds me. Why would you try to...
8 tags
Black, White, or Grey?
   I found myself, like the rather antisocial Nerdfighter I am, people watching once again. I saw many couples. This is not a very interesting fact, but their facial expressions, which many times were kind of somber or strained, where very interesting. Now, I'm not a love guru, because I've never dated, don't plan on dating, and have never fallen in love in all my (nearly) 20...
5 tags
Chains
Finished the book Chainsby Laurie Halse Anderson. Fabulous visual language use. Every sentence formed a picture in my mind and dragged my whole attention and mind to the time era it is placed in. Not to mention, I actually learned something about the American Revolution thanks to the much better vantage point of a slave girl, than that of either a patriot or British soldier, whose opinions are...
4 tags
4 tags
Martyn Pig
Just finished the novel Martyn Pig by Kevin Brooks. What an astonishingly intense book. I got so wrapped up in the plot that I forgot the timeline of the book. Everything only happens in a few days, but you feel like you've been reading about events that happened over weeks because of the characters strong ability to observe. Martyn's observations go far beyond anything I've ever...
4 tags
Speak
Just finished the book Speak by Laurie Halse Anderson. An excellent story that pulled me along through the main characters feelings and thoughts. As she hid, I felt like hiding. As she grew and found life, I felt inspired. I do believe it is joining the ranks of my favorites.
6 tags
Never underestimate...
…the loudness of anime-crazed 13-15 year olds.    I had the privilege of going to a anime/manga club at my local library. I figured it would be a bunch of young peoples, but what I didn't expect was the incredible loudness of the group. Here's somewhat of how it panned out: *I walk in and say* "Hi." "HI! WHAT'S YOUR NA-" "DO YOU LIKE...
6 tags
Read to Write, Write to Read
A big thanks to John Green from the Vlogbrothers for reminding me of something very important when it comes to writing. As an aspiring writer, I've begun to seriously start writing more often. Short stories are becoming more common recently. As I was watching the Brotherhood 2.0 videos from ages ago (December), John did a question Tuesday and answered another aspiring writer's question...
3 tags
From Hamlet to Hayden
Background info: I started a project where I planned to translate the entire play of Hamlet into a modern day and language novel. I believe I started it in 2008 or '09, but it fell through when I got to the second act. I haven't touched it in about 3 years now. Project Hamlet to Hayden update: It's back on. I've decided to pick the idea back up and start it again....
"Flying is learning how to throw yourself at the ground and miss."
– Douglas Adams